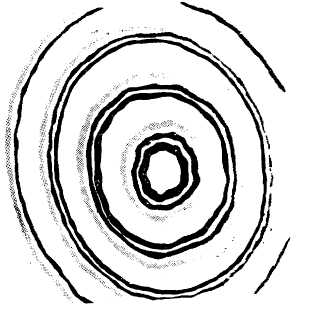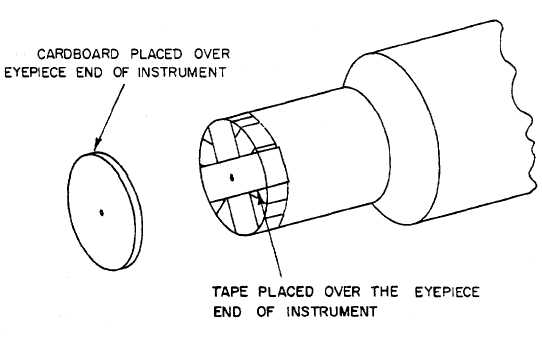 TM 9-254
9-1.
Optical Terms - Continued
Figure 9-3.  Newtons Rings
m.
Parallax
Shield
.    A  device  used  to  reduce  parallax  between  the  sighting  instrument  and  the  field  of  view.
Placed over the eyepiece end of the instrument it will restrict the movement of the viewer's eye and minimize the apparent
displacement of one object with respect to another, that is, the reticle and the target.  The parallax shield (fig. 9-4) can be
fabricated from cardboard, tape, or metal with approximately a1/l6 inch hole located in the center.
Figure 9-4.  Parallax Shield
Change 2  9-3