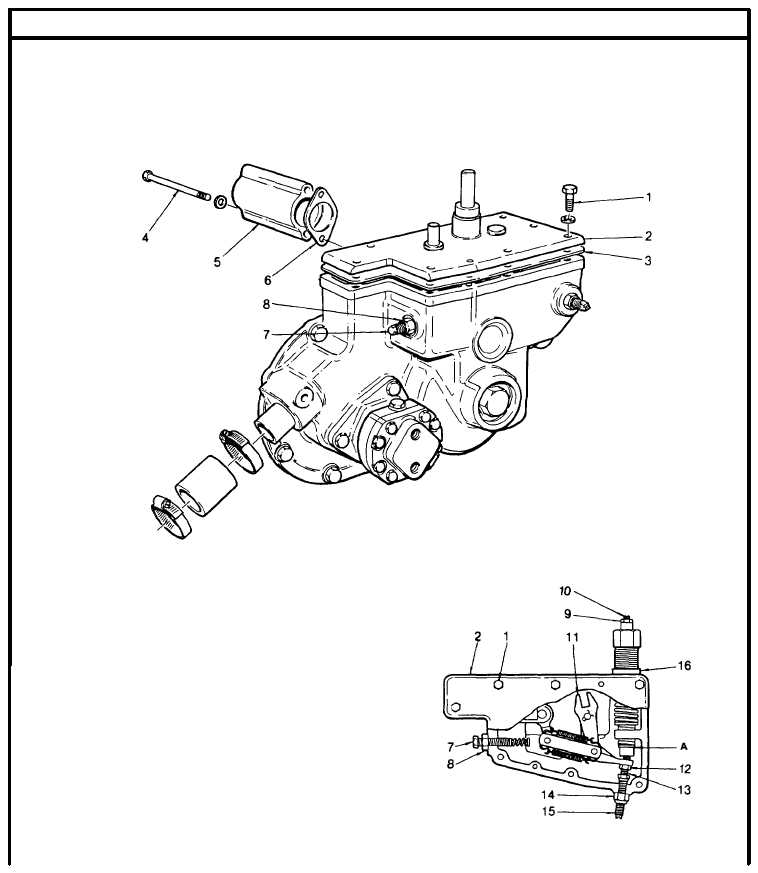 TM 5-4210-220-34
2-19.
ENGINE - Continued
(7)
Remove the engine stop solenoid and foot throttle plate as detailed in para.  2-19.12.
(8)
Remove screws (4) and lift off high speed spring retainer cover (5).  Remove and discard gasket (6).
(9)
Back out the buffer screw (7) until it extends approximately 5/8 in.  (17 mm) from the locknut (8).
(10)
Start   engine   and   loosen   the   idle   speed
adjusting screw locknut (9).  Adjust the idle
screw  (10)  until  the  engine  is  idling  at  600
rpm.
(11)
Remove   screws   (1)   and   lift   off   governor
cover (2).  Remove and discard gasket (3).
The    stop    and    speed    control    shafts    will
remain attached to the cover.
(12)
Restart   the   engine   and   manually   operate
the differential lever (11) until the engine is
running  between  1100  and  1300  rpm.    Do
not overspeed the engine.
(13)
With   a   feeler   gage,   check   the   gap   (A)
between  the    high-speed    spring    plunger
and  the low-speed spring cap.  Gap should
be 0.002 0.004 in.  (0.05 - 0.10 mm).
2-249