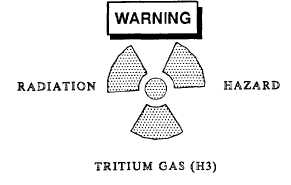 Pressure regulator valve and test fixture
valve(s) should be left in the closed position
when not in use. Leaving valves open could
result in damage to unit diaphragms.
2-4.  TIME  CYCLES.
a.
Maintenance  personnel  will  purge  and  charge  tank
fire control items every 180 days and artillery fire control
items every 90 days or when condensation is evident in the
instrument.
b.
NOTE
The 180-day cycle does not apply to rangefinders
which are purged and charged once a year. How-
ever, a visual inspection is required every 90 days
for evidence of moisture. The electrical compo-
nents of M21 Ballistic Computer System to in-
clude the Ammo Select Unit, Cant Angle Sensor,
Computer Unit, Output Unit and Rate Tachome-
ter and the Laser Rangefinder, AN/VVG–2, Elec-
tronics  Unit  require  purging  every  180  days,
when unit is opened for maintenance, or when ev-
idence of moisture is present.
Maintenance  personnel  will  purge  and  charge  fire
control materiel being repaired whenever the repair func-
tion affects internal sealing.
c.
For maintenance of material in storage refer to appli-
cable  equipment  manuals.
d. NSN's  4820-01-384-9005  and  4730-00-277-9615
are mandatory for purging artillery fire control.
2-5.   PURGING
DURES.
TM  750-116
AND  CHARGING  PROCE-
a.  Purge  and  Charge:  Inlet  Port  Entry,  Relief
Valve Exit.

This procedure is used when instrument is
designed to hold a charge.
HANDLE  WITH  CARE.  IN  THE  EVENT
THE RADIOLUMINOUS SOURCE IS
BROKEN,  CRACKED,  OR  SUDDENLY
LOSES  ILLUMINATION,  DO  NOT  AT-
TEMPT  TO  REPAIR.  IMMEDIATELY
WRAP DEVICE IN PLASTIC AND
NOTIFY  THE  LOCAL  RADIATION  PRO-
TECTION  OFFICER  (RPO).
(1)

Remove inlet port cap of instrument to be purged
and charged.
(2)

Inspect inlet port for cleanliness and presence of
valve core. Remove any dirt or foreign matter.
Ensure regulator valve is closed (counter-
clockwise - CCW) or damage may occur to
regulator.
To avoid damage to instruments being
purged and charged, do not exceed maxi-
mum pressure. Unless otherwise noted for
specific instrument, maximum pressure is 10
psi.
(3)

Connect hose assembly to inlet pert on instrument.
(4) Open main valve on nitrogen tank (CCW).
(5)

Open regulator valve (clockwise - CW) until spe-
cified purge pressure is indicated on low pressure gage.
(6) Watch low pressure gage and listen for purge relief
valve to open.
(a) Relief valve should open between specified
pressures.
(b)

If  relief  valve  does  not  open  before  pressure
reaches maximum range, immediately turn off regulator
valve (CCW). Replace pressure relief valve on instrument.
Repeat procedure.
Change   1   2-3