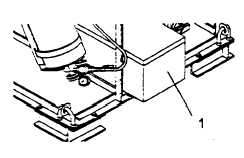 TM 5-4210-218-13&P
SECTION III.  PREVENTIVE MAINTENANCE CHECKS AND SERVICES
4-5

GENERAL

.
a.
This  section  contains  preventive  maintenance  checks  and  services  (PMCS)  for  unit  maintenance  personnel  to
maintain the Recovery / Recharger Unit in a constant state of readiness.
b.
PMCS which must be performed by unit maintenance personnel are contained in table 4-1.
(1)
ITEM NUMBER Column.  The item numbers indicate the sequence in which the unit level PMCS are to be
performed.  In addition, the item number is used in the 'TM Number' column on DA Form 2404, Equipment
inspection and maintenance worksheet, in recording results of PMCS.
(2)
ITEM   TO   BE   INSPECTED   Column.      A   general   description   of   the   item   to   be   inspected.      Used   by
maintenance personnel for orientation.
(3)
PROCEDURE Column.  Procedure to be performed by maintenance personnel.
(4)
Leakage definitions used in the PMCS are classified as follows:
No Halon leakage is allowed
Table 4-1.  UNIT LEVEL PREVENTIVE MAINTENANCE CHECKS
AND SERVICES FOR RECOVERY / RECHARGER UNIT
Location
Item
Item To
Not Fully Mission
No.
Interval
Check/
Procedure
Capable If:
Service
1.
Semi- annually   Tool Box (1)
Check for proper closure, cracked or broken
hinges and defective latches.
Replace tool box if hinges are broken or
latches will not secure lid.
4-3