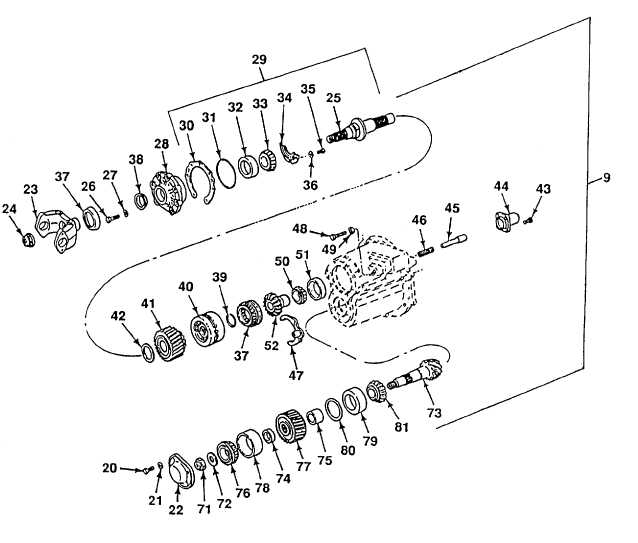 TM 5-4210-233-14&P-1
5-43.  FORWARD TANDEM AXLE AND DRIVE UNIT-Continued
(c)   Teeth and splines of all gears.
(d)   Teeth and bore of all pinions.
(5)
Inspect helical and driven gears for wear, worn or cracked teeth and pitting (see para 4-9).
(6)
Inspect axle shafts for wear, stress and cracks at flange, shaft and spines (see para 4-9).
(7)
Replace all worn or damaged parts.
(8)
Replace all damaged screws and washers.
(a)   Replace all oft seats and performed packings.
d.  

Assembly

.
5-299