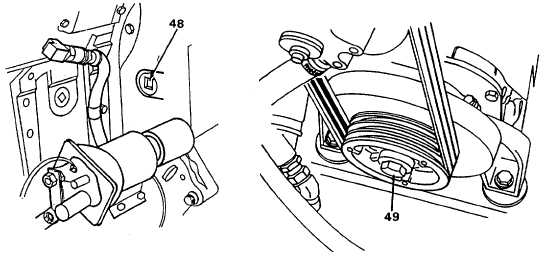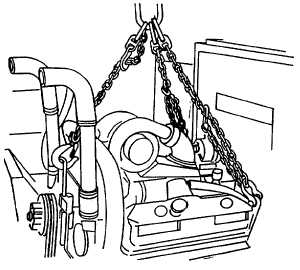 TM 5-4210-233-14&P-1
5-11.  ENGINE ASSEMBLY - Continued
(34)  Remove access plug (48) from drivers side of engine.
(35)  Observe through in access hole while second person turns lower pulley nut (49) clockwise until head
of screw is centered in hole. Remove screw and repeat process until 12 screws have been removed.
(36)  Connect suitable lifting device with a minimum capacity of 2 tons to engine lift points. Remove slack
from chain.
5-49