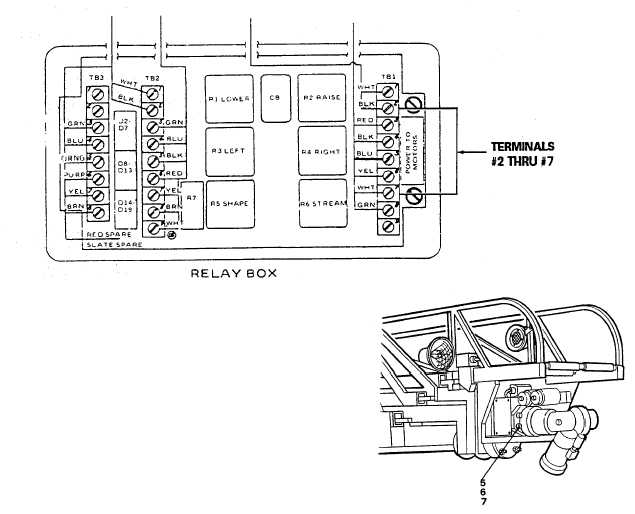 TM 5-4210-233-14&P-1
4-202.  MONITOR AND NOZZLE - Continued
(3)
Tag and disconnect six wires from terminals #2 thru #7 from lower terminal block (TB1).
(4)
Unscrew connector (strain relief) (3) and
remove cable (4) from electrical box.
(5)
Be sure monitor and nozzle assembly is
supported by lifting device.  Remove four bolts (5),
nuts (6) and lockwashers (7) and remove
monitor and nozzle assembly from ladder.
(6)
Clean all traces of sealant from the mating
surfaces of the monitor and the ladder mounting
plate.
4-509