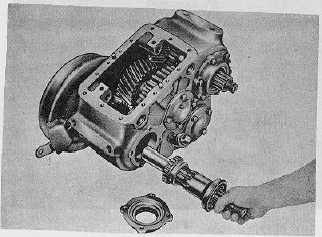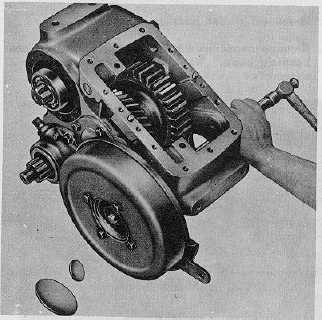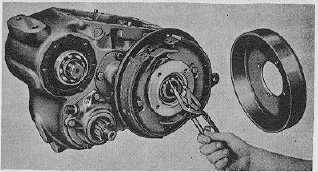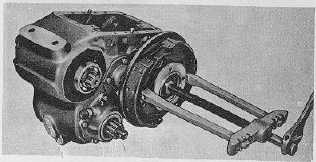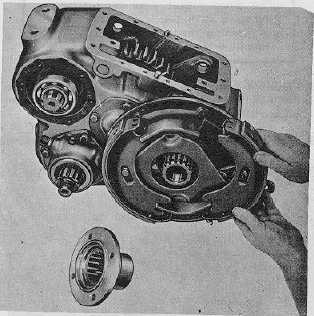 TRUCK SERVICE MANUAL
TM 5-4210-230-14&P-1
TRANSMISSION
Fig.  6.
11.   Slide  a  bar  through  front  output  shaft  gear  and  tap  out
small and large expansion plugs located in brake section
(Fig.  7).
12.   Cut  lock  wire  and  remove  capscrews  from  brake  drum.
Take off drum.
13.   Remove brake hub retaining ring (Fig.  8).
14.   Remove hub with a suitable puller (Fig.  9).
15.   Unhook  brake  shoe  return  springs;  remove  brake  shoes
and lever (Fig.  10).
Fig.  7.
Fig.  8.
Fig.  9.
Fig.  10.
CTS-2048Q  Page 5
PRINTED IN UNITED STATES OF AMERICA