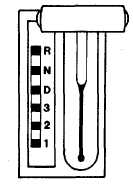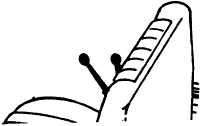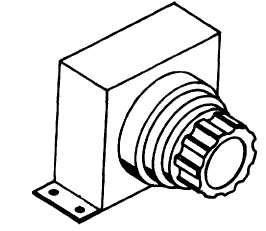 TM5-4210-229-14&P
Table 2-3. Cab Controls and Instruments (Continued).
Twin Agent 4x4 Firefighting Truck
(Refer to Figure 2-3)
Key
Control or Indicator
Function
4
Transmission Gear Selector
The Transmission Gear Selector is used to shift the
transmission gears to the desired positions.  The
transmission gear selector is located on the curbside
of the steering column at the center of the cab instrument
panel.
5
4 Wheel Drive Selector
The 4 Wheel Drive Selector operates the transfer
case when the terrain or driving surface becomes difficult
to travel.  The 4 wheel drive shift lever positions
are located on the cab instrument panel.  Refer to
Figure 2-4.
6
Battery Selector Switch
The Battery Selector Switch has four positions: OFF,
BATTERY 1, BATTERY 2 and BOTH.  The battery
selector switch selects the operational mode of the
battery when the engine is running.
2-15