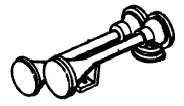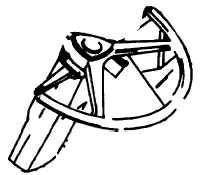 TM5-4210-229-14&P
Table 2-3. Cab Controls and Instruments
Twin Agent 4x4 Firefighting Truck
(Refer to Figure 2-3)
Key
Control or Indicator
Function
1
Air Horn
The Air Horn is used as the primary warning system.
To actuate the air horn, pull down firmly on the cord.
2
Horn
The Horn is used as an auxiliary warning system.  To
actuate the horn, press firmly on the pad in the center
of the steering wheel.
3
Spotlight Switch (Located in Handle)
The Spotlight Switch activates the spotlight assembly to
assist in firefighting operations.
2-14