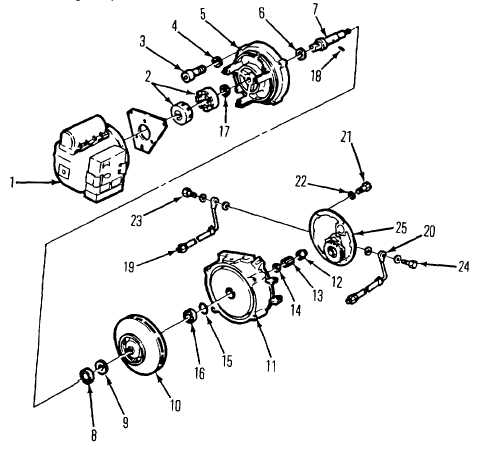 TM 5-4210-220-12
4-19.  WINTERIZATION SYSTEM-Continued
4-19.5 Winterization Heater-Continued
p.
Heater Fan and Fan Bearings Repair - Continued
(9)
Remove fan (10) from shaft (7), if necessary using puller.
(10)
Remove circlip (9) and remove housing from vise.
(11)  Tap motor drive end of shaft with soft faced hammer.  Bearing (8), drive shaft (7) will fall away
from housing (5).
(12)
Using drift remove bearing (16) from housing (11).
(13)
Remove and discard both seals, (15 and 6).
(14)  Inspect bearings, fan drive shaft, circlips and drive pin (18) for wear.  Replace all components
failing inspection.
(15)
Inspect blower housing (11) and motor support housing (5) for cracks or warps.  Replace as required.
(16)  Check fan for wear in drive pin area or destruction of vanes.  Clean all debris from fan.  Replace
as required.
4-312