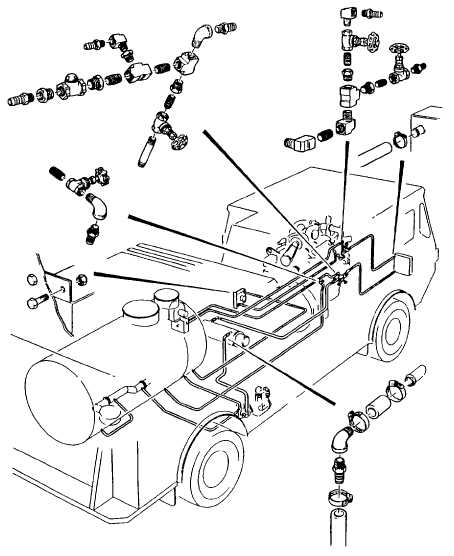 TM 5-4210-220-12
4-19.  WINTERIZATION SYSTEM.
4-19.3 Winterization Water Circulation System.
INSTALLATION
(1)
Use pipe sealant (item 22, Appendix E) on all pipe thread connections prior to installation.
(2)
Ensure all hoses are routed to avoid kinking, interference with rotating objects or touching hot objects (eg,
exhaust pipe).
(3)
Clamp all hoses so they are secure.
(4)
Ensure all connections are tight and radiator valve is closed.  If fitted, remove hose crimp retaining pliers
used to isolate the hose/connector being replaced.
4-294