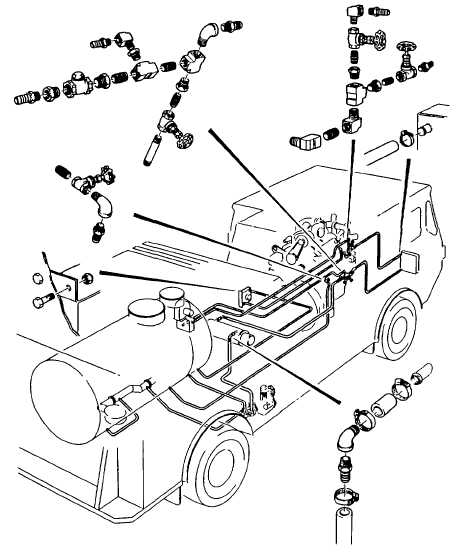 TM 5-4210-220-12
4-19.  WINTERIZATION SYSTEM - Continued
(2)
Inspect hose for damaged hose ends at hose clamp areas.  If cracking or swelling of hose end is present
cut  end  off  hose  to  gain  access  to  a  new  seal  and  clamp  area,  providing  hose  is  long  enough.    Check
complete  hose  length  for  twisted  or  crushed  areas  due  to  improper  installation  or  operation  of  unit.
Replace as required.
NOTE
Hose  splicing  causes  a  restriction  in  flow  and  should  only  be  used  as  a  temporary  repair.    If  hose
damage is present the entire length of hose should be replaced.
(3)    Inspect barbed nipples for damage.  Nicks, scratches or marks could cause improper sealing of hose.  If
damage is present, replace nipple.
(4)
Inspect other fittings and adaptors for damaged threads or bodies.  Replace fittings as required.
4-293