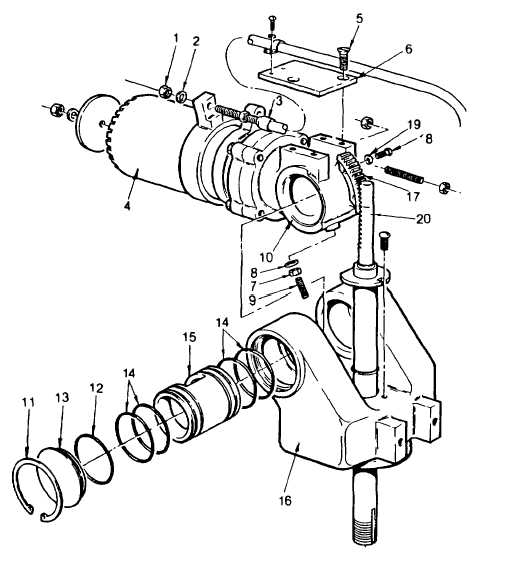 TM 5-4210-220-12
4-18.  PUMP, PIPING, AND VALVES - Continued
4-18.16  Roof Turret - Continued
d.  Head Repair - Continued
(6)  Remove cap (13) and O-ring (12) from the side of the body (16).
(7)    Carefully  pull  elevation  bearing  (15)  from  head  (10).    Use  extreme  care  when  removing  the  elevation
bearing so as not to damage the four O-rings (14).
(8)  Separate the head (10) from the body (16).
(9)  Remove the two setscrews (18) and washers (19) that retain the gear segment (17) to the head (10).
(10)  Clean all parts using a brass bristle brush, then wipe off using a clean, dry, lint-free cloth.
4-270