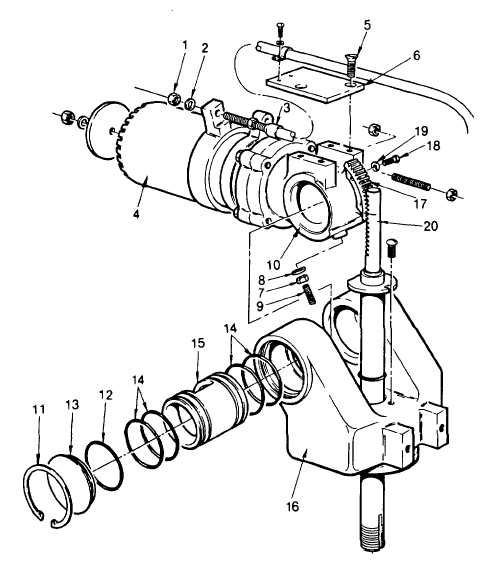 TM 5-4210-220-12
4-18.  PUMP, PIPING, AND VALVES - Continued
d.  Head Repair
NOTE
This task can be completed with the turret mounted on the truck.
(1)  Remove nut (1) and lockwasher (2) that retain the cable end rod (3) to the sleeve (4).
(2)  Remove capscrews (5) and pull cable mounting plate (6) away from turret.
(3)  Remove jam nut (7), seal washer (8), and setscrew (9) from head (10).
(4)  With the head pointed straight ahead, scribe a mark on both the gear segment  (17)  and  the  elevation
shaft (20) to ease alignment during assembly.
(5)  Remove the retaining ring (11) from the side of the body (19).
4-269