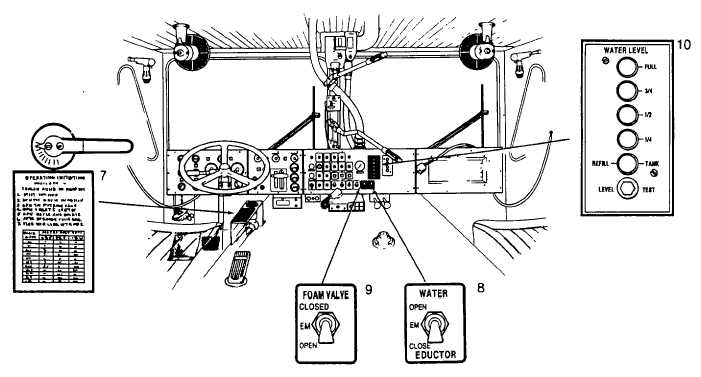 TM 5-4210-220-12
2-11.  FIREFIGHTING OPERATIONS.  - Continued
NOTE
If foam is required, carry out steps 7, 8 and 9.
(7)
Turn the foam metering valve (7) to required foam percentage.
(8)
Set the water educator switch (8) to open.
(9)
Set the foam valve switch (9) to open.
WARNING
Engine  overspeeding and difficult vehicle control may be experienced in pump-and-roll mode if
the water tank is completely emptied.  Be prepared to shut off the automatic governor when the
tank level indicator (10) shows 1/4 tank and refill required.
NOTE
Use the brake pedal to control the vehicle speed in pump-and-roll mode.
2-50