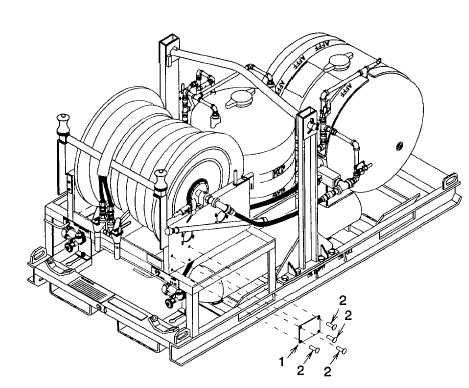 TM 10-4210-235-13
b.
Installation
(1)
ID nameplate
Position the new ID plate (2) in place and secure with four drive screws (1).
(2)
Pressure sensitive backed name plates
(a)
Be sure metal surface is clean and free of any dirt, oils, and residual safety solvent.
(b)
Peel protective backing paper off name plate and carefully place on metal surface Press firmly into
place.
Figure 4-6.  ID Plate
4-19