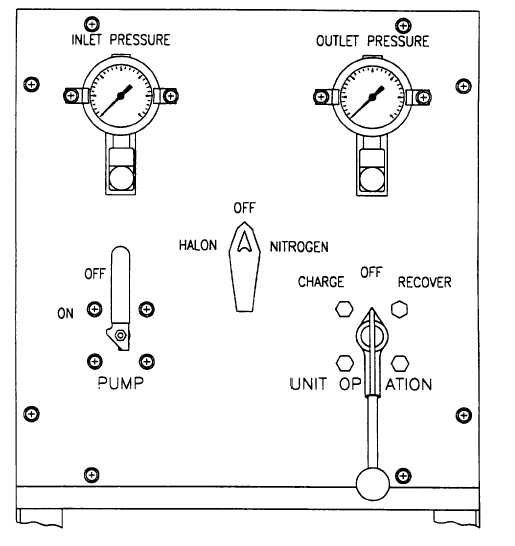 TM 5-4210-218-13&P
h.
Place the UNIT OPERATION valve in the RECOVER position.
WARNING
When opening or closing the extinguisher fill valve, be certain that the entire valve
is  not  being  loosened  from  the  fire  extinguisher.    Halon  could  escape  and  cause
injury or death.
i.
Open the fill valve on the fire extinguisher by rotating the small hex nut counterclockwise.
j.
Slowly open the ball valve on the extinguisher hose.  Listen for the flow of Halon/nitrogen from the fire extinguisher
through the pump to the recovery cylinder.
Figure 2-7.  Control Panel Layout.
2-18