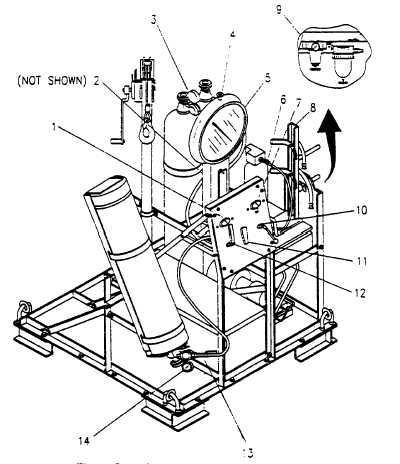 TM 5-4210-218-13&P
CHAPTER 2
OPERATING INSTRUCTIONS'
SECTION I.  DESCRIPTION AND USE OF OPERATOR'S
CONTROLS AND INDICATORS
2-1

RECOVERY

/

RECHARGER

UNIT

CONTROLS

AND

INDICATORS

.
The  controls  and  indicators  you  need  to  operate  the  Recovery  /  Recharger  Unit  are  located  on  the  control  panel,  the
nitrogen pressure regulator, the Halon cylinder adapter and hose, the extinguisher hose and the air filter/regulator.
Figure 2-1.  Operators Controls, Gauges and Valves.
2-1