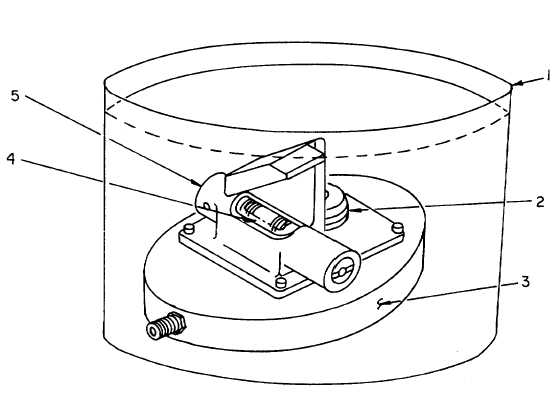 TM 9-254
3-23.
Level Assembly and Cover Assembly Leakage Test - Continued
KEY to figure 3-49:
1.
Container of clear water
4.
Level vial
2.
Lamp shell
5.
Level assembly
3.
Fabricated leak test adapter
Figure 3-49.  Leak Testing Level Assembly
(11)  Remove  four  wing  nuts  (5),  four  machine  screws  (3),  and  level  assembly  (7)  from  fabricated  leak  test
adapter (4).
(12)  If air bubbles were detected, repair level assembly as required and  repeat  the  level  assembly  leakage
test.
(13)  If air bubbles were not detected, use a clean, dry cloth to dry level assembly.
3-52