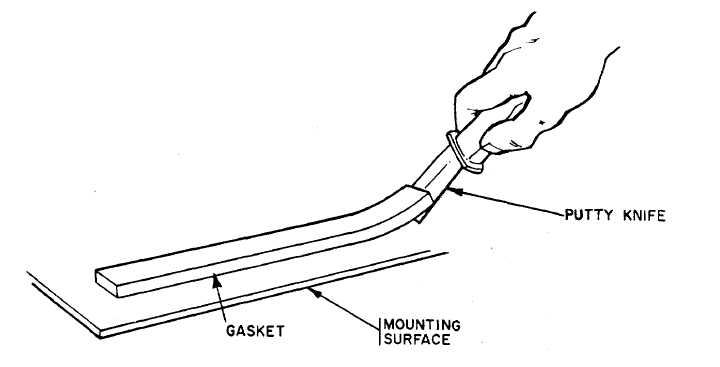 TM 9-254
Section VI.  HANDLING, USING, AND STORING EXPENDABLES
3-11.
General.
This   section   contains   general   instructions   for   handling,   using,   and   storing   expendable   material   such   as   adhesives,
solvents, coatings, lubricants, sealing compounds, and silicone heat sink.
3-12.
Handling Expendables.
WARNING
Use  adhesives,  cleaning  solvents,  and  sealing  compounds  in  a  well  ventilated  area  away  from
open   flames.   Adhesives,   cleaning   solvents,   and   sealing   compounds   are   harmful   to   skin   and
clothing, can burn easily, and may give off harmful vapor.
Before  using  any  expendable  material,  always  read  the  label  attached  to  the  container.    Abide  by  all  warnings  and
instructions that may be listed on the container label. When using material that is supplied in large containers, always pour
or separate the amount necessary to perform the job, into a smaller container.  This practice will eliminate the possibility of
contaminating  the  larger  container.    Never  pour  any  unused  portions  back  into  the  original  container  as  this  may  also
cause contamination.  Use only clean brushes for applying expendables to prevent mixing of materials and always clean
brushes immediately after use.
3-13.
Using Expendables.
a.
Adhesives
.  Adhesives are used to  fasten  items  together.    An  example  would  be,  using  adhesive  to  fasten
gaskets, seals or pads.
Figure 3-32.  Removing Old Gasket Material
3-31