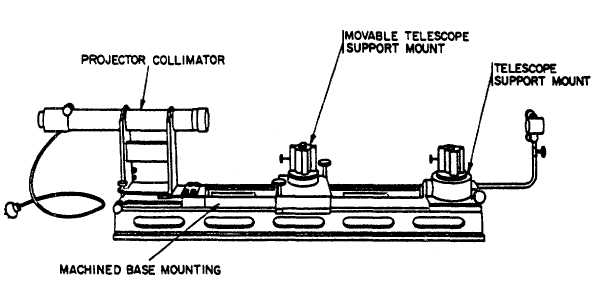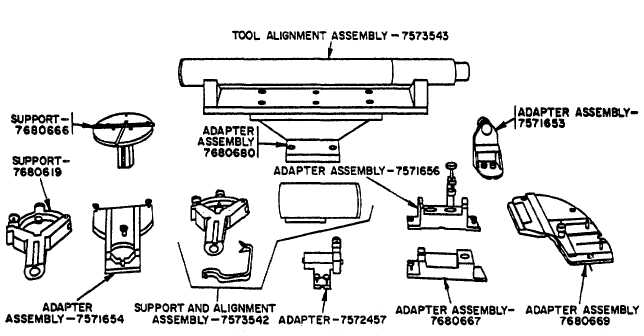 TM 9-254
10-7.
Telescope Test Fixture - Continued
Remove  one  half  the  error  by  adjusting  the  reticle  in  the  telescope,  then  remove  the  other  half  of  the  error  with  the
adjustment screws on the test fixture until the two reticles are superimposed.  Repeat this process until the reticles remain
superimposed when rotated 180 degrees.  Then rotate the telescope 90 degrees and repeat the above procedures until
the reticle in the telescope is superimposed thru 360 degrees of movement.
Figure 10-6.  Telescope Test Fixture
Figure 10-7.  Adapter for Telescope Test Fixture.
Change 2  10-6