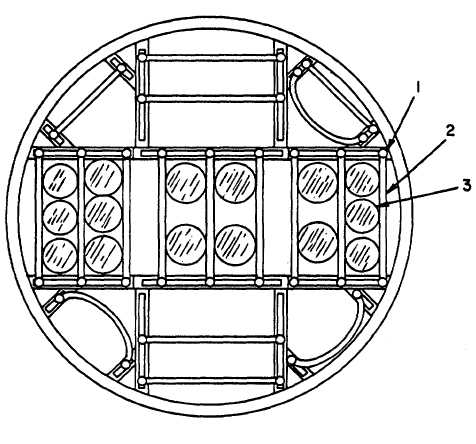 TM 9-254
9-9.
Coating Optical Components - Continued
Figure 9-29.  Holding Fixture
CAUTION
Never wedge the elements tightly into the holding fixture rails.  Allow a small amount of clearance
between  the  elements  and  the  rails  for  expansion  during  the  coating  process.    This  will  prevent
chipping or cracking of the elements.
(1)
Loosen rail screws (1) and position rails (2) to the desired spacing.
(2)
Position lens elements (3) on rails (2) allowing a small amount of clearance between elements and rails.
(3)
Tighten rail screws (1).
NOTE
If the coating process is not performed immediately, cover the holding fixture and lens elements
with batiste cloth to prevent dust and dirt from contaminating the elements.
Change 2  9-27