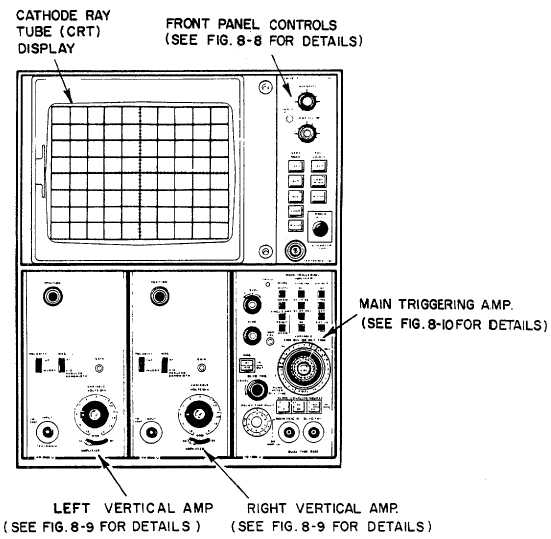 TM 9-254
8-5.
Oscilloscope Familiarization - Continued
(4)
Under the VERT MODE column set LEFT (14) by pressing in.
NOTE
Be sure only one TRIG SOURCE switch remains pressed in at a time.
(5)
Under the TRIG SOURCE column set VERT MODE (6) by pressing in.
d.
Vertical
Amplifier
Controls
(fig
.
8
-
9)
.  Preposition controls as follows:
NOTE
The left vertical amplifier is used for this discussion, however, the right vertical amplifier
Figure 8-7.  Oscilloscope Subassemblies
8-12