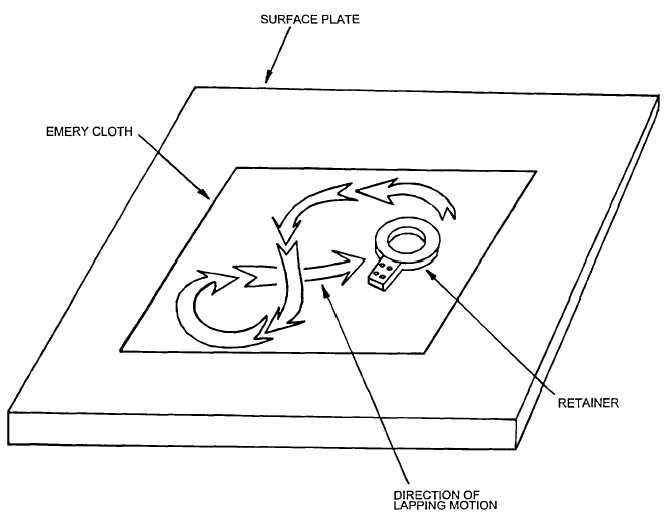 TM 9-254
4-21.  Lapping - Continued
Figure 4-47.  Lapping on a Surface Plate
4-22.  Files.
a.
General
.    This  section  contains  a  general  discussion  for  proper  selection  of  a  file  and  method  of  filing.    For  a  more
detailed discussion about files, refer to TM 9-243, Use and Care of Handtools and Measuring Tools.
b.
Selecting
Proper
Files
.  The following steps are recommended for selecting a proper file:
(1)
For heavy, rough cutting, a large coarse, double-cut file is best.
(2)
For finishing cuts, use a second or smooth cut, single-cut file.
4-52