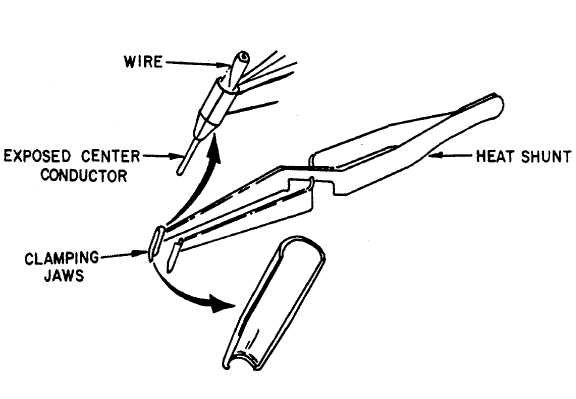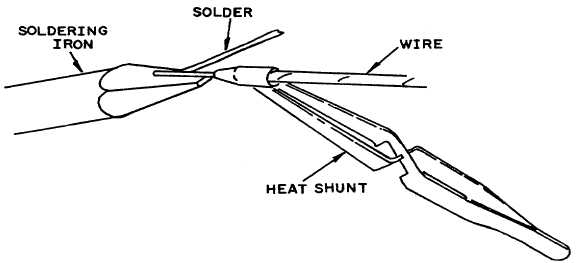 TM 9-254
4-16.
Tinning Wire - Continued
(4)
Secure the wire to be tinned with a heat shunt (fig. 4-33).  The use of a heat shunt will prevent solder
from  flowing  beneath  the  insulation  during  tinning  and  soldering  operations.    Solder  flow  under  the
insulation is called wicking and is not permitted.
Figure 4-33.  Using a Heat Shunt
(5)
Tin  the  wire  (fig.  4-34)  with  a  soldering  iron  by  placing  the  exposed  center  conductor  on  the  soldering
iron tip until the center conductor becomes hot enough to melt solder.  Apply solder all along the top of
the center conductor until solder flows freely and evenly over and around the length to be tinned.
Figure 4-34.  Wire Tinning
4-39