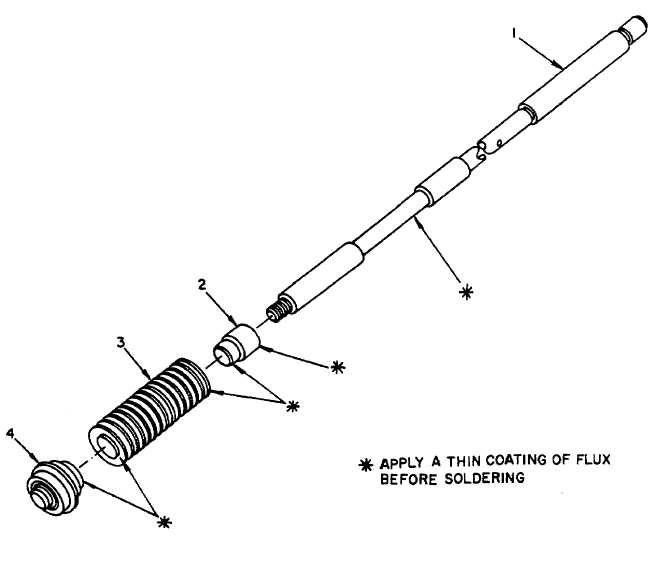 TM 9-254
4-13.
Soldering Techniques - Continued
b.
Soldering
With
A
Torch
.  In some situations soldering can not be accomplished using a soldering iron.  Either
the size of the work or the angle of the solder joint will not permit the use of a soldering iron, therefore a torch must be
used.    An  example  of  this  method,  the  soldering  of  the  bellows  assembly  for  the  M118  series  Elbow  Telescope  is
described below.
(1)
Before soldering, preclean all areas of the bellows assembly, to be soldered, as described in paragraph
a above.
(2)
Secure shouldered shaft (1, fig. 4-26) in a vice or other suitable holding device in such a manner that will
allow easy access to all sides of the shaft during the soldering operations.
KEY to figure 4-26:
1.
Shaft, shouldered 10512971
3.
Bellows 8615885
2.
Collar, shaft 8615969
4.
Bushing, sleeve 8615968
Figure 4-26.  Bellows Assembly 10512969 - Exploded View
4-31