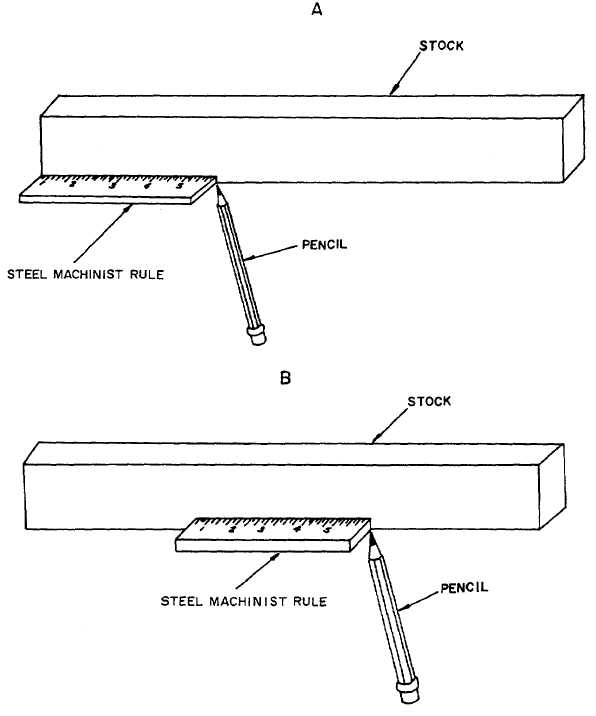 TM 9-254
4-5.
Using the Rule - Continued
b.
Measuring
Technique
(fig
.
4
-
19)
.  Often it is necessary to measure a piece of work which has a length larger
than the rule which is used to do the measuring.  An example of this would be measuring an 18 inch length of stock with a
steel machinist rule (fig. 4-19).
Figure 4-19.  Measuring Technique
(1)
Aline the end of the steel machinist rule with the edge of the stock being measured A (fig. 4-19).
(2)
Use a pencil or scribe and mark the stock at the 6 inch measurement.
4-16