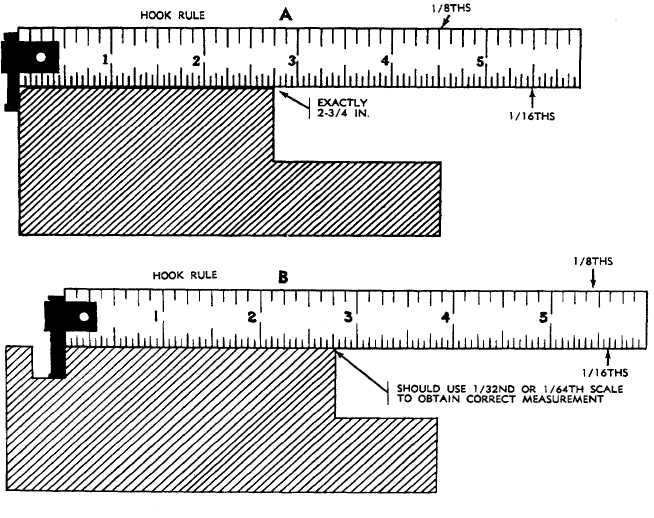 TM 9-254
4-5.
Using the Rule.
a.
Scale
Selection
.  The proper graduated scale should be used to control the reading of the dimension A (fig.
4-18).  If the work being measured lines up between two graduations on the scale as shown in B (fig. 4-18) and it is not
possible to read this dimension to a 1/16 on a 1/16 inch scale, a 1/32 inch scale should be used; and if it is still impossible
to read a dimension to a 1/32, a 1/64 inch scale should be used.
Figure 4-18.  Determining Proper Graduated Rule
4-15