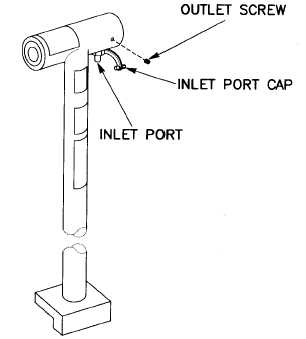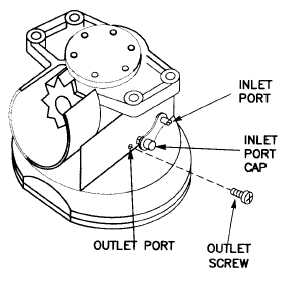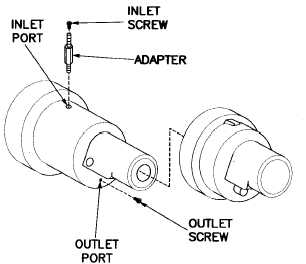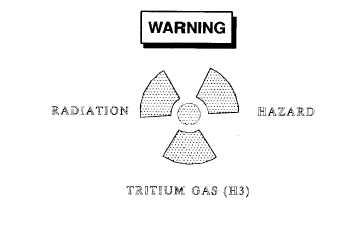 TM   750-116
f.  Rate  Tachometer  (fig.  3-9).  

Refer to para  

3-5.a.
for  procedures.
Figure  3-9  Rate  Tachometer
3-6.  DEVICE,  ALINEMENT,  M139/M140,
(fig.  3-10).
HANDLE WITH CARE. IN THE EVENT
THE RADIOLUMINOUS SOURCE IS
BROKEN, CRACKED, OR SUDDENLY
LOSES ILLUMINATION, DO NOT AT-
TEMPT TO REPAIR. IMMEDIATELY
DOUBLE WRAP INSTRUMENT IN PLAS-
TIC AND NOTIFY THE LOCAL RADI-
ATION PROTECTION OFFICER (RPO).
Figure  3-10  M139/M140  Alinement  Device
a. Perform  purging  and  charging  procedure  para
2-5.b.
b.
Purge instrument at 7 psig for 5 minutes.
c.
Charge instrument at 1 psig maintaining pressure
for 10 seconds.
d.

Leak  test  for  minimum  of  5  minutes.
3-7.  DEVICES,  BORESIGHT.
a. M26/M27 Boresight (fig. 3-11).
Figure  3-11  M26/M27  Boresight  Device
(1)

Remove  the rubber protective head cover.
3-5