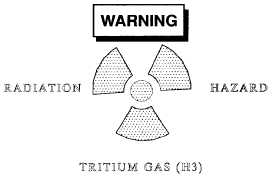 TM   750-116
CHAPTER  3
PURGING AND CHARGING SPECIFIC INSTRUMENTS
SECTION  I
GENERAL   INFORMATION
3-1.  SCOPE.
a. This  chapter  presents  purging,  charging,  and  leak
testing pressures and times for specific fire control instru-
ments. Refer to paragraph 2-2  for initial setup information
and paragraph 2-5 for general purging and charging proce-
dures.
b.

Also included are instructions for separation of ma-
jor assemblies, leak checking pressures, time durations, use
of inlet port adapters, and any specific notes, cautions or
warnings applicable to the specific instrument. Each proce-
dure refers to a partially exploded illustration showing loca-
tion of inlet and outlet ports.
c.

For  presentation  purposes,  specific  instrument  proce-
dures are arranged in categories: Aiming Circle, Alinement
Devices, Binoculars, Collimators, Computers, Mounts,
Periscopes, Quadrants, Rangefinders, Sights, Telescopes,
and Reticle Projector Unit. Under each of these categories
the specific instruments are listed alphanumerically.
HANDLE WITH CARE. IN THE EVENT
THE RADIOLUMINOUS SOURCE IS
BROKEN, CRACKED, OR SUDDENLY
LOSES ILLUMINATION, DO NOT AT-
TEMPT TO REPAIR. IMMEDIATELY
DOUBLE WRAP INSTRUMENT IN PLAS-
TIC AND NOTIFY THE LOCAL RADI-
ATION PROTECTION OFFICER (RPO).
NOTE
If the outlet port screw or purging inlet screw is
lost  or  damaged,  replace  with  the  appropriate
screw as listed in Appendix C or in appropriate
technical manual.
The soap solution used in general procedures in
chapter 2 is a mixture of soap (item 7, appx B) and
water. Leak-Tee may also be used if available.
3-1