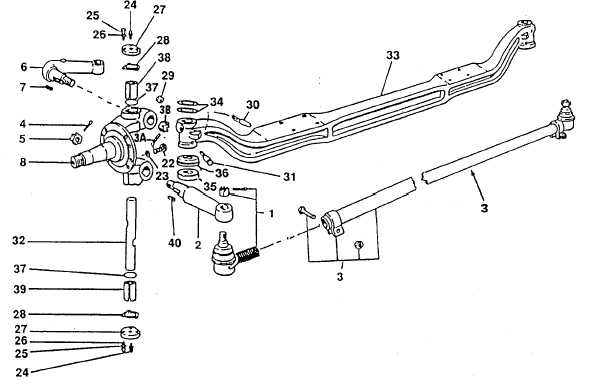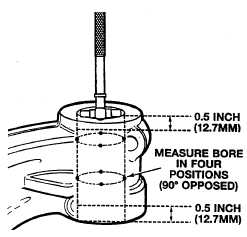 TM 5-4210-233-14&P-1
5-40.  FRONT STEERING AXLE-Continued
(5)   Use a micrometer and telescoping gauge to
measure the bore in the beam (32). Measure the
bore at two positions at the center line of the side
of the beam between 1/2 inch (25 mm) from the
top of the bore and the same distance from the
bottom of the bore. The bore dimension should be
2.003 inch (50.87 mm). If bore dimensions exceed
specifications, replace beam.
(6)   Inspect wheel bearing cones (18 and 19) and
cups (20 and 21) for wear and damage. Replace
all damaged bearings. Replace bearings as a set,
including both cone and cup.
(7)   Replace all gaskets and seals.
c.

Installation/Assembly

.
(1)   Place the knuckles (8) in a vise with soft jaws. Use an installation tool to install bushings (38 and
39) in knuckle bores.
(2)   Press bushing one-eight inch (3 mm) into bore. Check to be sure bushing is straight and aligned in
the bore.
5-240