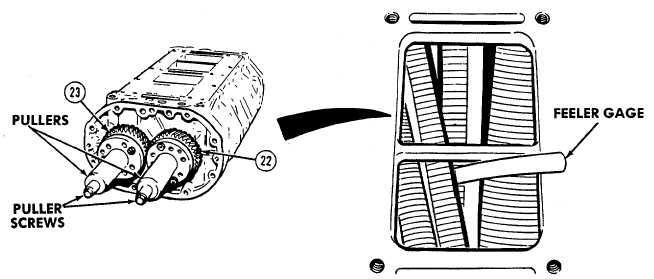 TM 5-4210-233-14&P-1
5-22.
BLOWER REPAIR - Continued
(50)
Turn blower (7) right side up and
place 0.010-in. (0.254 mm) feeler
gage between rotor lobes (29 and
30).  Rotate rotors while gage is
installed.
(51)
Remove feeler gage.
NOTE
To increase or decrease gap between leading edge of right rotor lobe and trailing
edge of left rotor lobe (30), do steps (52) through (55).
(52)
Install puller tool on left timing gear (23) with two screws.
(53)
lnstall puller tool on right timing gear (22) with three screws.
(54)
Tighten puller screws evenly to remove timing gears (22 and 23).
5-139