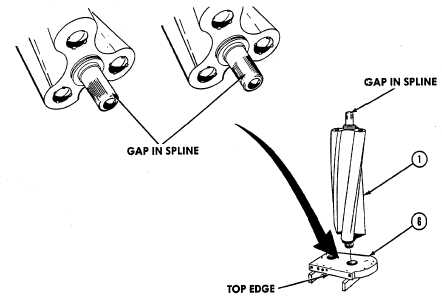 TM 5-4210-233-14&P-1
5-22.
BLOWER REPAIR - Continued
(4)   Install oil seal ring (3) in ring carrier (2) on all four rotor shafts (4).
NOTE
Do steps (5) and (6) for front and rear plates.
(5)   Apply lubricating oil to outside of seal ring collar (5).
(6)   Press seal ring collar (5) into end plate bore, beveled side up, until removal and installer tool contacts
front end plate (6).  Seal ring collar will seat 0.005-in. (0.127 mm) below inside facing.
5-131