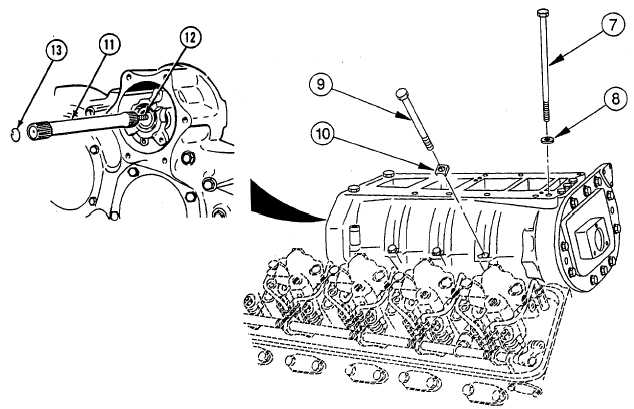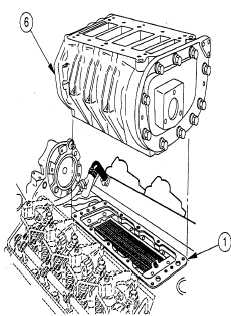 TM 5-4210-233-14&P-1
5-21.  BLOWER - Continued
(5)   Position blower assembly (6)
on gasket (1).
(6)   Install four screws (7) and
washers (8) finger tight.
(7)   Install six screws (9) and
retainers (10) finger tight.
NOTE
The lip at the bevelled end of the bolt retaining
washer goes in the small recess in the blower
housing just above the bolt slot.
(8)   Using blower shaft alignment
tool, (Item 13, Section III,
Appendix B) install blower
drive shaft (11) and spring
(12).
5-119