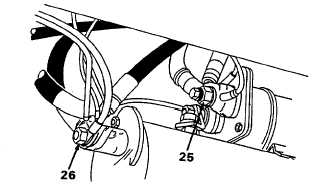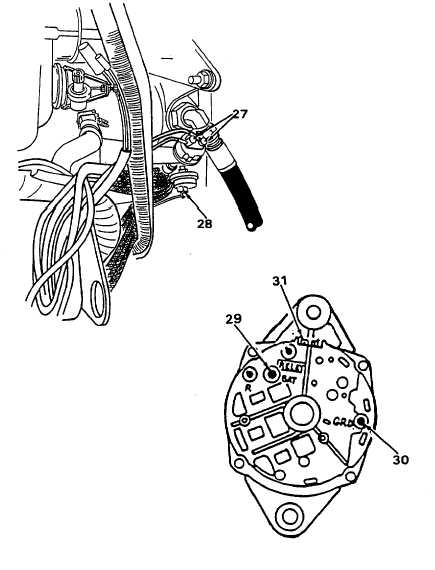 TM 5-4210-233-14&P-1
5-11.  ENGINE ASSEMBLY - Continued
(22)  Connect wires to ground terminal (25) and BAT terminal (26) of starter motor.
(23)  At  left  rear  of  engine,  install  two  wires  (27)  on  oil  pressure  sending  unit.  Connect  wire  (28)  to  hour
meter sending unit.
(24)
Connect positive (29) and negative (30)
cables
to alternator.
(25)
Connect two-wire plug (31) to top of
alternator.
(26)    Install new butt splice connectors on wires 1095L
and 1096L for Jacobs engine brake which enter
inside of each cylinder head near rear of blower.
They connect to engine wiring harness on driver's
side of engine.
5-57