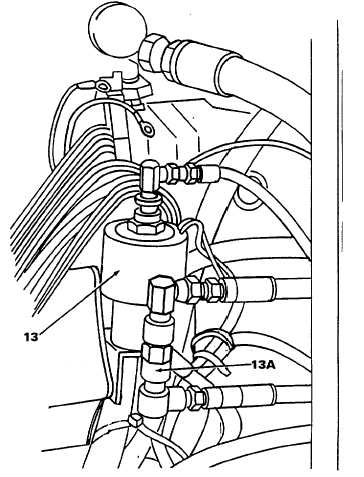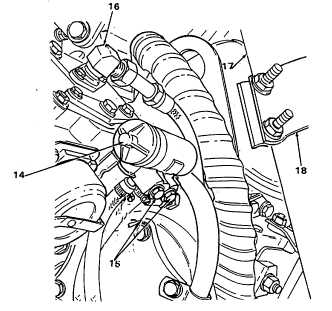 TM 5-4210-233-14&P-1
5-11.  ENGINE ASSEMBLY - Continued
(13)  Put ladder lock solenoid (13) in position at driver's side rear of engine and install mounting bolt (13A).
(14)  Attach   governor   (14)   to   compressor   with
bolts (15).
(15)  Connect copper discharge line (16) to top of
air compressor.
(16)  Install   exhaust   outlet   (17)   between   turbo-
charger  and  exhaust  pipe  and  install  band
clamp  (18).  Do  not  tighten  band  clamp  at
this time.
5-54