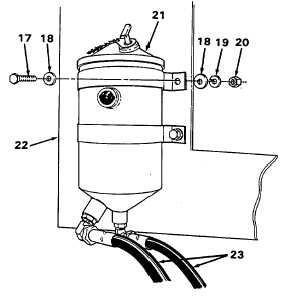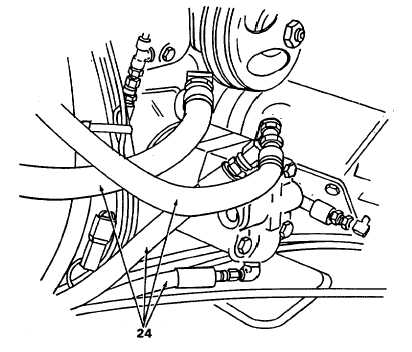 TM 5-4210-233-14&P-1
5-11.  ENGINE ASSEMBLY - Continued
(10) Remove four hex head screws (17), eight flatwashers (18), four lockwashers (19) and nuts (20).
(11) Remove power steering reservoir (21) from bracket (22).
(12)  Tag  and  disconnect  two  steering  system  hoses  (23)  from  reservoir  and  drain  oil  from  reservoir  into
suitable container.
(13) Tag and disconnect four steering system hoses (24) from power steering pump at rear of engine.
5-43