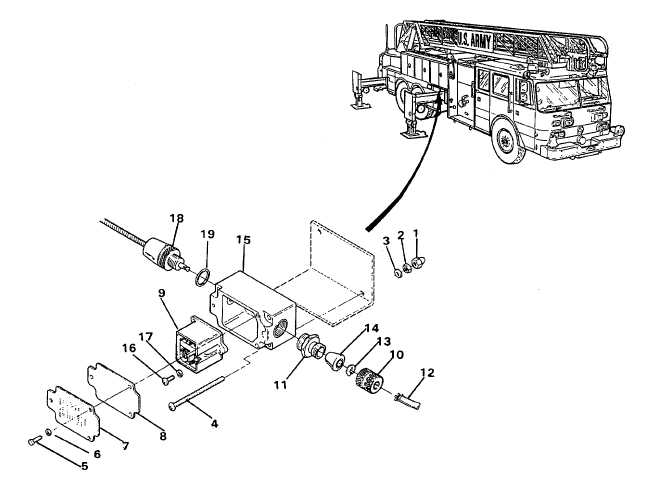 TM 5-4210-233-14&P-1
4-196.  OUTRIGGER LIMIT SWITCHES
THIS TASK COVERS:
a.
Removal
c.
Follow-on Maintenance
b.
Installation
TOOLS REQUIRED
EQUIPMENT CONDITION
Tool Kit, General Mechanics, Automotive
Main Engine Shutdown (see para 2-12.)
(Appendix B, Section lII, Item 1)
APU Shutdown (see para 2-16.)
Outriggers Extended (see para 2-14.)
Disconnect Batteries (see para 4-114.)
a.
Removal.
(1)   Remove two nuts (1), two lockwashers (2), two washers (3) and two screws (4).
(2)   Remove three screws (5), three lockwashers (6), cover (7) and gasket (8).
4-494