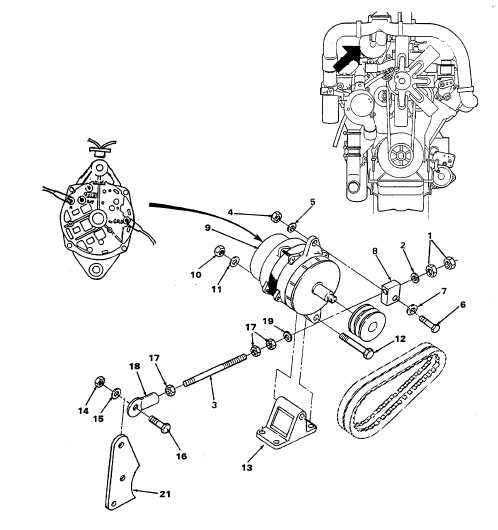 TM 5-4210-233-14&P-1
4-133.  ALTERNATOR
This task covers:
a.
Removal
c.
Follow-on Maintenance
b.
Installation
TOOLS REQUIRED
EQUIPMENT CONDITION
Tool Kit, General Mechanics, Automotive
Main Engine Shutdown (see para 2-12.)
(Appendix B, Section III, Item 1)
APU Shutdown (see para 2-16.)
Batteries Disconnected (see para 4-114.)
Engine Compartment Covers Open
Alternator Belt Removed (see para 4-135.)
a.
Removal
.
(1)  Tag and disconnect engine harness and wires from alternator.
(2)  Remove two nuts (1) and washer (2) from rod (3).
(3)  Remove nut (4) and washer (5) and remove screw (6) and washer (7) to remove bracket (8) from
alternator (9).
4-393