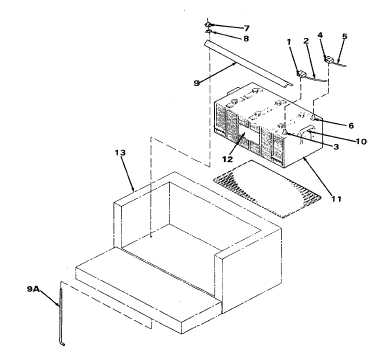 TM 5-4210-233-14&P-1
4-114.  BATTERIES - Continued
(13) If battery fails load test, replace battery.
b.
Removal
.
NOTE
Steps  1  through  4  show  battery  disconnection  procedure.    Use
this    procedure    whenever    disconnecting    batteries    for    truck
maintenance.
WARNING
To  avoid  serious  injury,  use  proper  lifting  procedures  or  use  a
suitable  lifting  device  or  dolly.    Do  not  drop  or  tilt  batteries.
Batteries   contain   sulturic   acid.      Splashing   acid   can   cause
blindness   and   severe   skin   burns.      Always   wear   gloves   and
protective clothing when working with batteries.  If acid contacts
eyes  or  skin,  wash  affected  area  with  large  amounts  of  water.
Consult a doctor if splashed in eye or taken internally.
(1)  Turn battery switch in cab to OFF.
(2)  Unlatch and open battery box cover.
NOTE
Battery   box   is   inside   each   floor   step   cab   rear
compartment.        Battery    A    (or    Battery    1)    is    on
passenger  side  and  Battery  B  (or  Battery  2)  is  on
driver's side.
(3)  Loosen nut (1) and remove negative (-) cable
(2) from battery terminal (3).
4-366