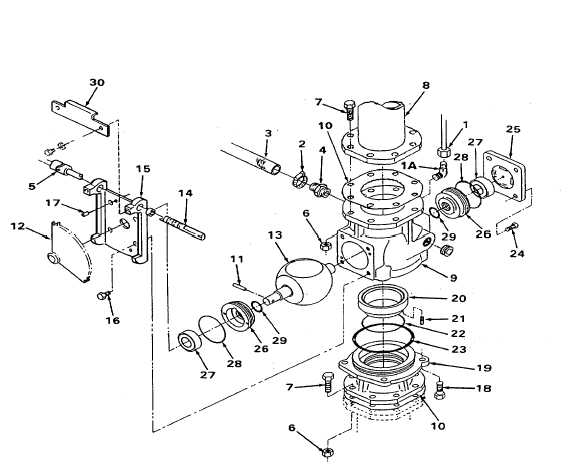 TM 5-4210-233-14&P-1
4-47.  AERIAL DISCHARGE VALVE - Continued
WARNING
Death or serious injury could occur if compressed air is
directed against the skin.  Do not use compressed air for
cleaning or drying unless the pressure is/has been
reduced to 30 psi (2.11 kg/cm2) or less.  When working
with compressed air, always use chip guards, eye protec-
tion, and other personal protective equipment.
(2)
Dry all parts with compressed air.
(3)
Inspect valve body (9) and seal housing (19) for cracks.  Check mounting surfaces for deep
scratches.  Replace as necessary.
(4)
Inspect ball (13) for grooves or cracks.  Replace as necessary.
(5)
Replace all parts determined to be defective.
d.
Assembly
.
NOTE
Whenever locking plate (30) is loosened or removed,
adjust it with a feeler gage during reassembly to provide
0.010 inch (.254 mm) clearance between plate and rack
(14) when unlocked.
4-244