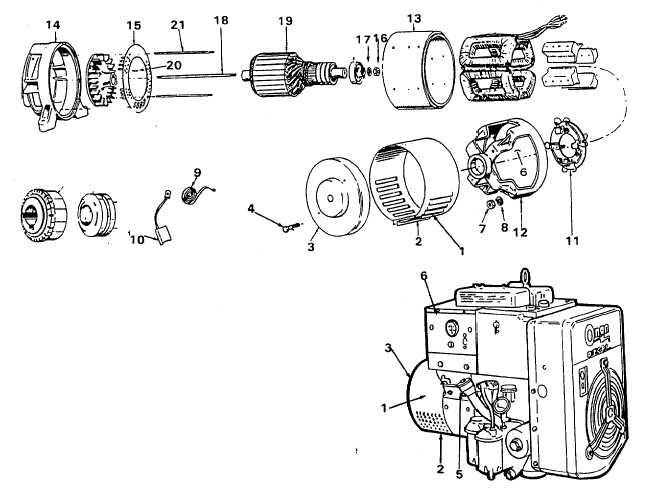 TM 5-4210-233-14&P-1
5-66.  APU GENERATOR - Continued
d.
Installation/Assembly
.
(1)
Check to see that the key (20) is in the crankshaft.
(2)
Assemble the armature through-stud (18) to the engine crankshaft with a torque of 15-20 lb ft (20-27
Nm).
(3)
Slide  armature  (19)  over  the  through-stud  (18)  and  onto  the  crankshaft,  being  careful  not  to  let  the
weight of the armature rest on the stud.
(4)
Install air scroll (15).
(5)
Assemble generator through-studs (21) to the adapter (14).
(6)
Install the frame (13) and end bell (12).  Tighten frame (13).
(7)
Now torque down the armature through-stud nut (16) to 30-40 ft Ibs (41-54 Nm).  Because you have
tightened the frame and bearing support before tightening the armature, you have the armature and
frame in alignment.
(8)
Tap the bearing support in the horizontal and vertical plane with a lead hammer to relieve stresses on
the components and then recheck the torque.
(9)
Align the brush rig.
5-366