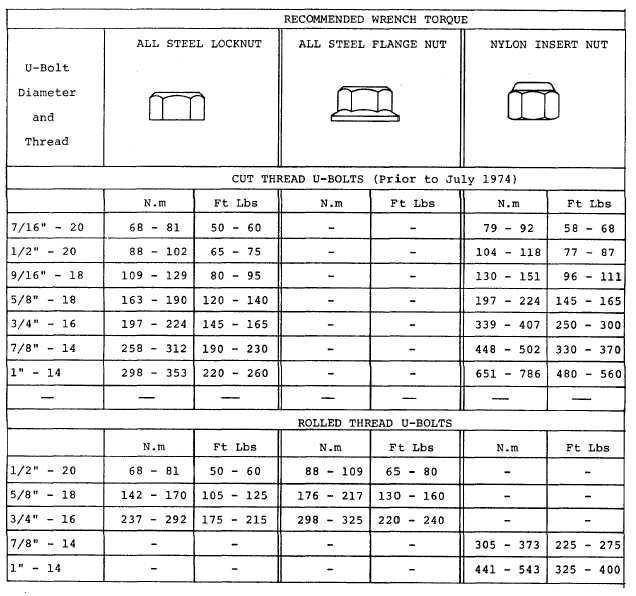 TRUCK SERVICE MANUAL
TM 5-4210-230-14&P-1
U-BOLT NUT RETORQUE
FOR ASSEMBLY OF SUSPENSION U-BOLTS
Whenever  U-Bolt  nuts  are  loosened  or  removed
when  servicing  a  suspension,  the  U-Bolt  nuts  must  be
retorqued   at   the   intervals   and   under   the   conditions
described below.
1.  
After the chassis has been operating under load
for 1000 miles, or six months which-
ever comes first, the U-Bolt nuts must be
retorqued.
2.  
The U-Bolt nuts thereafter should then be
retorqued every 36,000 miles.
3.  
The U-Bolt (joint) should be in a new or as new
condition.
CTS-2680S  Chapter I  Page 8
PRINTED IN UNITED STATES OF AMERICA