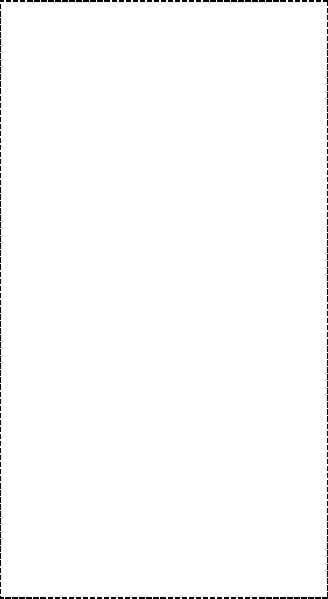 TM 5-4210-230-14&P-1
VEHICLE MAINTENANCE
ELECTRICAL
ALTERNATOR
IMPORTANT
Before   connecting   a   fast   charger,   booster
battery or installing a new battery, make sure
that  the  ground  polarities  of  the  fast  charger,
booster battery or alternator (when installing a
battery) are matched to the ground polarity of
the  vehicle  battery.    Improper  usage  of  fast
charger,
hook-up
of
booster
battery
or
installing   battery   can   cause   damage   to   the
electrical system or to the alternator.  Do not
attempt to polarize the alternator.
ALTERNATOR BELT ADJUSTMENT
For  proper  belt  deflection  refer  to  Fan  and  Accessory
Belt Adjustment under Engine.
BATTERY
The  solution  in  each  cell  should  be  to  the  indicator
level.    When  the  solution  is  below  this  level,  add  distilled
water, using a clean syringe.  Acid or electrolyte should never
be added except by skilled personnel.
Under    no    circumstances    add    any    special    battery
"dopes", solutions or powders.
Test  the  specific  gravity  of  the  electrolyte  in  each  cell
with   a   hydrometer   at   least   once   a   month.      A   hydrometer
reading  of  1.260  at  27  deg.    C  (80  deg  F)  indicates  a  full
charge.   Never   allow   the   battery   to   fall   below   1.225   which
indicates half charged.  A discharged battery will freeze at -7
deg.    C  (20  deg.    F).    A  fully  charged  battery  will  withstand
temperatures as low as -62 deg.  C (-80 deg.  F).
Battery  cable  terminals  must  be  clean  and  tight.    Use
hot  water  and  common  baking  soda  for  removing  terminal
corrosion and for cleaning the top of the battery.  Brighten the
contact surface with steel wool, apply a light coat of vaseline
or  chassis  lubricant  and  reassemble.    Be  sure  the  terminals
are clamped tightly and that battery is clamped securely in the
battery box.
When  working  around  the  terminals  and  battery,  use
extra  care  to  avoid  shorting.    A  good  practice  is  to  insulate
pliers    and    screwdrivers.        DO    NOT    CHECK    BATTERY
CONDITION
BY
SHORTING
(FLASHING)
ACROSS
TERMINALS.
CAUTION
To   prevent   severe   injury   to   the   eyes,   face
limbs  and  body,  due  to  a  fire  or  dangerous
explosion     from     flames     or     sparks,     it     is
imperative that flames or sparks be kept away
from the vent openings of the battery.  This is
particularly true when jumper cables are being
used.
In
addition,
inhaling
of
hydrogen
gas
produced    in    the    normal    operation    of    the
battery   could   result   in   partial   or   permanent
damage to the respiratory system.
WHEN
INSPECTING
BATTERY,
NEVER
SMOKE
OR
EXPOSE
BATTERY
TO
SPARKS
OR
FLAMES,
AS
THE
GAS
MIXTURE IN EACH CELL OF THE BATTERY
WHICH  EXCAPES  THROUGH  THE  HOLES
IN
THE
VENT
PLUGS
CAN
IGNITE,
CAUSING   AN   INTERNAL   EXPLOSION   OF
THE BATTERY.
Whenever    disconnecting    battery    terminals,
always
disconnect
GROUND
TERMINAL
FIRST.    When  reconnecting,  always  connect
GROUND TERMINAL LAST.
ALWAYS  WEAR  EYE  PROTECTION  WHEN
WORKING   AROUND   BATTERIES.      Do   not
attempt   to   jump   start   a   vehicle   having   a
frozen    battery,    because    the    battery    may
rupture   or   explode.      If   a   frozen   battery   is
suspected,    examine    all    fill    vents    on    the
battery.  If ice can be seen, do not attempt to
start with jumper cables as long as the battery
remains   frozen.      Thaw   out   battery,   fill   with
water  and  recharge.    Failure  to  observe  the
above instructions could result in any or all of
the aforementioned injuries.
CIRCUIT BREAKERS OR FUSES
The   various   electrical   units   are   protected   by   either
fuses or circuit breakers located under the instrument panel to
the left of the driver.
A  fuse  panel  for  trailer  connections  is  located  on  the
cab behind the driver.
ENGINE INITIAL TIMING
To  assure  efficient  operation  of  the  engine  the  timing
should be checked with a timing light attachment No.  1 (right
front) spark plug on MV-404, MV-446, No.  1 left front spark
plug on V-537 engines and No.  8 (right rear) spark plug on V-
345 and V-392.
Refer   to   "Emission   Control   Information"   label   in   the
engine compartment for timing.
7