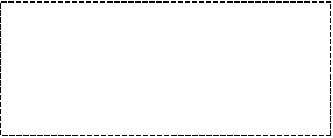 TM 5-4210-230-14&P-1
VEHICLE OPERATION
IMPORTANT
Vehicles   with   manual   transmissions   should
not   be   towed   even   short   distances   without
suspending    rear    wheels    or    removing    the
propeller shaft.
TOWING VEHICLE WITH REAR WHEELS SUSPENDED
Whenever  possible,  it  is  preferable  to  tow  a  disabled
vehicle  from  the  rear  by  raising  the  rear  of  the  chassis  and
towing   it   backwards   which   will   eliminate   the   preparations
required when the rear drive wheels are on the ground.  When
towing a vehicle with rear of the chassis suspended, the front
wheels must be locked in the straight ahead position.
Vehicles  with  manual  shift  must  have  at  least  one  (1)
pint of transmission lubricant drained from the case.  This will
prevent    transmission    lubricant    from    entering    the    clutch
housing and lubricant saturating the clutch discs.  Make sure
that  the  transmission  lubricant  is  replaced  before  the  vehicle
is put back into service.
Towing the vehicle with the front wheels on the ground
also eliminates possible damage to the front bumper.
IMPORTANT
Full  floating  axles  are  axles  where  the  axle
shafts may be removed without disturbing the
wheel  and  hub  assemblies.    On  chassis  with
full floating axles, remove the axle shafts from
all axles to be in contact with the road surface
during  the  towing  operation.    The  wheel  hub
ends must be covered to prevent loss of axle
lubricant and entrance of contaminants.
If axle shafts are not removed, removal of rear
propellar shafts will be required.
In   the   event   the   chassis   is   equipped   with
tandem  axle  and  the  vehicle  is  to  be  towed
from  the  front,  the  forward  rear  axle  may  be
raised  to  clear  the  road  surface  and  secured
to  the  frame  by  chains  or  "U"  bolts,  allowing
only rear axle to contact road surface and axle
shafts removed from rear axle assembly, Use
extreme   care   in   securing   the   chains   or   "U"
bolts to avoid possible damage of brake lines,
hoses or other components.
TRANSFER CASE
This  control  "ENGAGES"  or  "DISENGAGES"  the  front
axle  and  selects  the  "HIGH"  or  "LOW"  speed  range  of  the
transfer case.
CAUTION
When parking your 4 x 4 vehicle the following
procedures must be followed:
Failure    to    follow    these    procedures,    could
result  in  an  unattended  vehicle  moving,  thus
resulting
in
personal
injury
or
property
damage.
AUTOMATIC TRANSMISSION
1.
Transfer case must be in gear.
2.
Transmission must be in "PARK"
MANUAL TRANSMISSION
1.
Transfer case must be in gear.
2.
Transmission must be in gear.
It  is  also  recommended  the  parking  brake  be  "Set"  at
this time.
SHIFTING (Transfer Case)
The  transfer  case  transmits  power  to  the  front  driving
axle for operation over rough terrain, steep grades or slippery
surfaces (i.e;, mud, gravel, snow) where improved traction is
required.
Low  gear  of  the  transfer  case  (if  so  equipped)  should
be   engaged   only   when   the   vehicle   is   stopped   or   moving
forward slowly.  Low gear is intended for off-highway use only,
where additional gear reduction is occasionally required to pull
heavy loads.
IMPORTANT
The   vehicle   must   not   be   operated   with   the
transfer  case  in  low  gear  on  dry,  flat,  hard
surface
roads.
Operating
under
these
conditions may damage the power train.
10