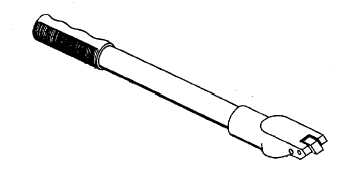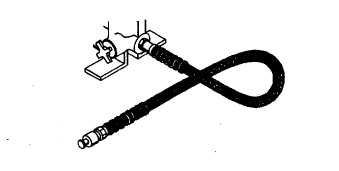 TM5-4210-229-14&P
Table 2-10.  10 Ton Hydraulic Rescue Kit Controls
Twin Agent 4x4 Firefighting Truck
(Refer to Figure 2-10)
Key
Control or Indicator
Function
1.
Pump Handle
The Pump Handle controls hydraulic pressure to the various components of the hydraulic
rescue kit.
Move handle up and down to increase hydraulic pressure.
2.
Release
Valve
Control Knob
The Release Valve controls hydraulic pressure in the pump reservoir.
To increase pump pressure, turn knob clockwise until fingertight.
To release pressure in the pump reservoir and the various components, turn knob coun-
terclockwise.
3.
Hydraulic Hose
The Hydraulic Hose is the main connection between the hydraulic pump and ram compo-
nents.
To connect hose to ram components, place the male end of the hose into the desired ram
and tighten threaded collar coupler down completely by hand.
2-44