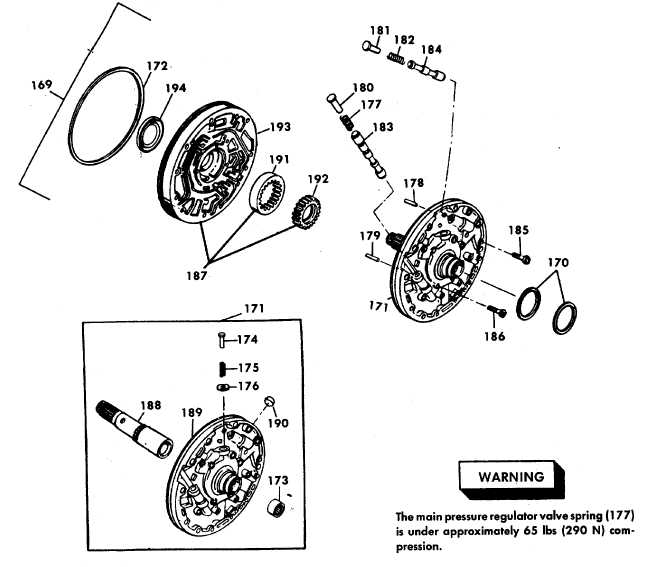 TM5-4210-229-14&P
6-1 5.
TRANSMISSION REPAIR (Continued).
d.
Oil pump and front support repair

.
(1)   

Disassembly

.
(a)   Place the oil pump and support assembly
(169) on a work table, support side
upward.
(b)   Remove butt-joint seal-rings (170) from
the  hub of the front support (171).
(c)   Remove oil pump sealring (172).
(d)
Remove roller bearing assembly (173) from
the bore of the converter ground sleeve only
if replacement is necessary.
(e)
If parts replacement is necessary, install
valve pin remover onto the head of the
converter pressure regulator valve guide pin
(174).  Attach slide hammer to the valve pin
remover tool and remove guide pin (174),
valve spring (175) and regulator valve (176).
6-62