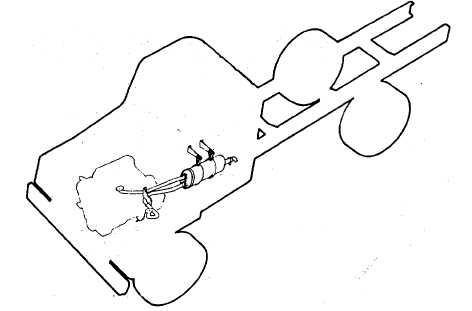 TM5-4210-229-14&P
1-9.  LOCATION AND DESCRIPTION OF MAJOR COMPONENTS (Continued).
(13)  Exhaust System.  The exhaust system includes a muffler, tail pipes and piping to remove exhaust gases and
other discharges from the vehicle.
FIGURE 1-14.  EXHAUST SYSTEM
(

14) Electrical System

.  The truck is equipped with a complete 12 volt, negative ground, starting and lighting system.
The alternator provided with the vehicle includes a rectifier and regulator capable of supplying 12 volt 125 am-
pere power.  A 3000 watt inverter is also provided for AC power.
FIGURE 1-15.  ELECTRICAL SYSTEM
1-11
1.  Hose Pick-Up Light
2.  Roof Beacon Light
3.  Cab Spot Light
4.  Quartz Light
5.  Rear Back-Up Light
6.  Tail Light