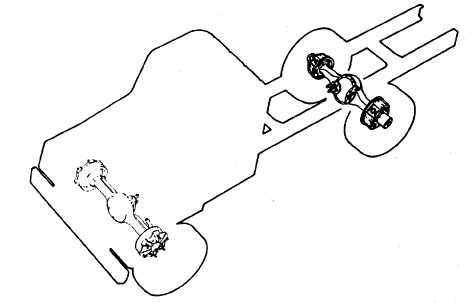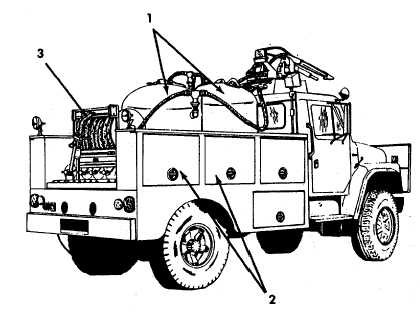 TM5-4210-229-14&P
1-9.  LOCATION AND DESCRIPTION OF MAJOR COMPONENTS (Continued).
(3)  Service Brakes

.  The truck is equipped with air activated, 4 wheel service brakes.
FIGURE 1-4.  SERVICE BRAKES
(4)  Body.

 

The body, which is separate from the cab, incorporates the twin agent firefighting system, equipment
cabinets, hose reel, and mounting brackets for the auxiliary firefighting equipment.
1.  Twin Agent Firefighting System
2.  Equipment Cabinets
3.  Hose Reel
FIGURE 1-5.  BODY
1-6